El Valle - Panama
By Mac Davidson - Assistant to Señor Spears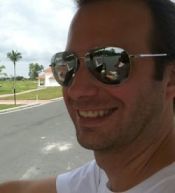 A little ways past Coronado down the Pan-American highway, and a minute or so past the beautiful resort community of Rio Mar, take a turn, heading north on road 71 (watch for the sign pointing the way to El Valle). Easy enough to find, this was one of the highlights so far of my little adventures here.
Located in the hills & mountains, El Valle is a spectacular getaway! And yes, there are properties there for sale as well. Real Estate opportunities here are great as well. You can find everything from great mountain homes to your very own castle with spectacular views and fresh mountain air! Mingle with the locals and market vendors, hiking, bird watching, swimming...visit the zoo (which we did) and enjoy the cooler mountain air and breezes through the towering pines.. The fresh air will breathe new life into you!
Like to ride horses? Definitely this is a spot you should check out. I didn't get the pricing for renting a horse , but it can't be expensive... and it would be fun!
On your way, make a little stop at the local coffee shop for a great morning cup-a-joe at this spot;
Then take your beverage and enjoy it in their peaceful sitting area, here;
After you finish your morning wake-up, check out the town. Its pretty small so its difficult to get lost. Watch the traffic on the main road (especially on the weekends)... This sleepy town has some excellent tourist traps which offer some great deals! In the main grocery / plant market. Fresh fruit and veggies, great tropical plants for sale, and tons of Panamanian crafts and great souvenirs. When we go back, I'm taking more cash with me to pick up tons more goodies. We only bought two plants and some veggies.
And don't forget to take in the sights and sounds of the quiet mountain environment! Here are some pics to give you an idea of this great mountain community;
Here is a small taste of what you will see for the hills and mountains here. For you Canadians reading this, the hills here remind me of the foothills of Alberta, especially this time of year when the rains stop and things start drying up. The mountains here are in no way a huge and towering as the Canadian Rockies. No snow on top. But the mountains here for sure, go up pretty high, but most are still green ontop which I love. The green mountains of Panama. Beautiful!
Check out these views, you will find on your way to and in El Valle;
Great views! I have more which I will put in future articles of other mountain communities we have visited.
One of my other interests is plants and this area of Panama is fantastic for plant lovers. I find myself taking pics of all the interesting and exotic flowers, trees, shurbs... anything that catches my eye that I have never seen before. Unfortunately I don't know the names of any of the plants I see, but they sure are wonderful.
Here are some great shots I was able to get;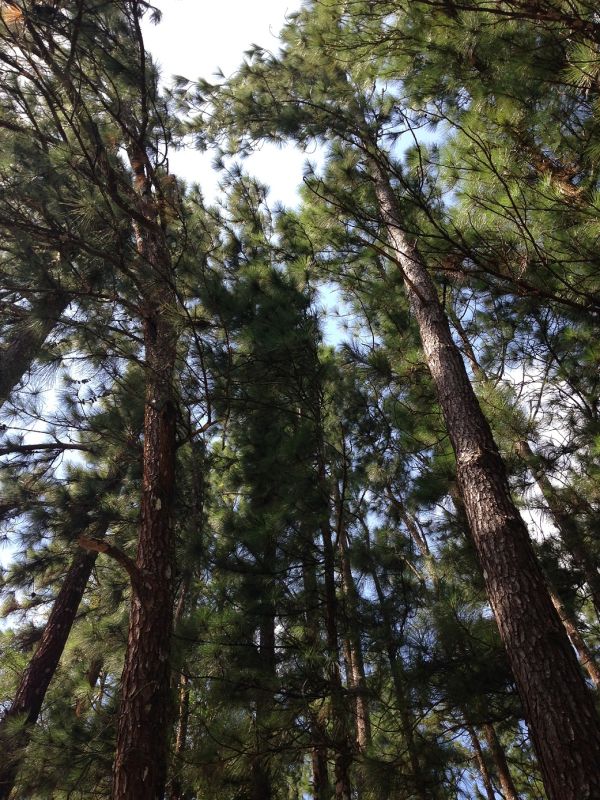 These two images (above and below) - I found this interesting growth winding it way around this tree and remember seeing you could buy metal fabrications of this for your yard or decoration in Canada... Here is grows natuarally! Very cool! I love the designs!
Now onto the Zoo! As I mentioned earlier we made a stop at the local zoo and for 3 bucks per adult, a dollar a kid....can't beat that price!!! It was more than worth the trip!
El Nispero Zoo & Garden. Take the kids, and have fun... worth an afternoon strolling around and seeing all the critters they have here. Here are a few pics of what you will find there.
Got the munchies? (Zoo price list below)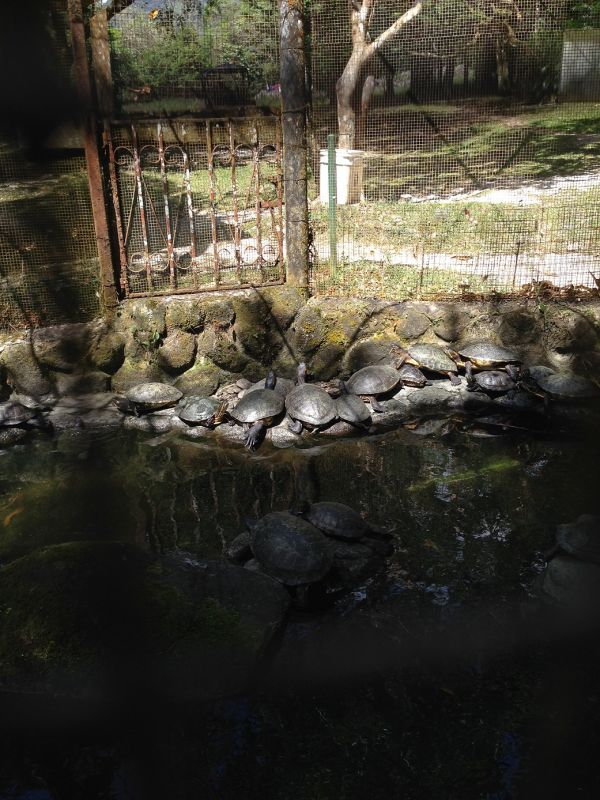 Look at the teeth on this one?! He was actually pretty small but I still wouldn't want to meet this croc any closer than this... (I used my zoom..).
Huge parrots in these cages... But difficult to see them unfortunately because of the height. But the cages are pretty cool too!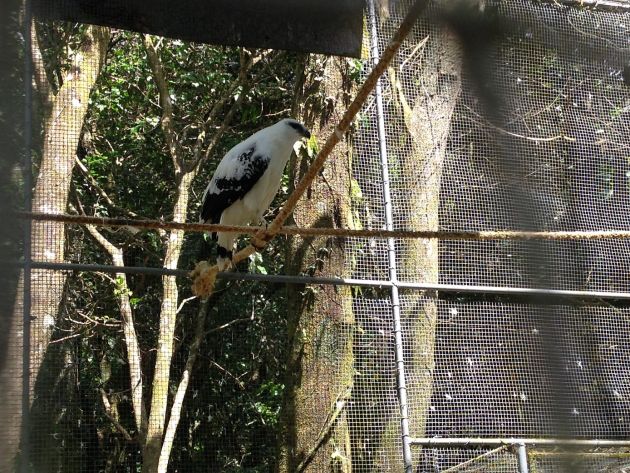 These guys kinda smelled funky... But fun to see.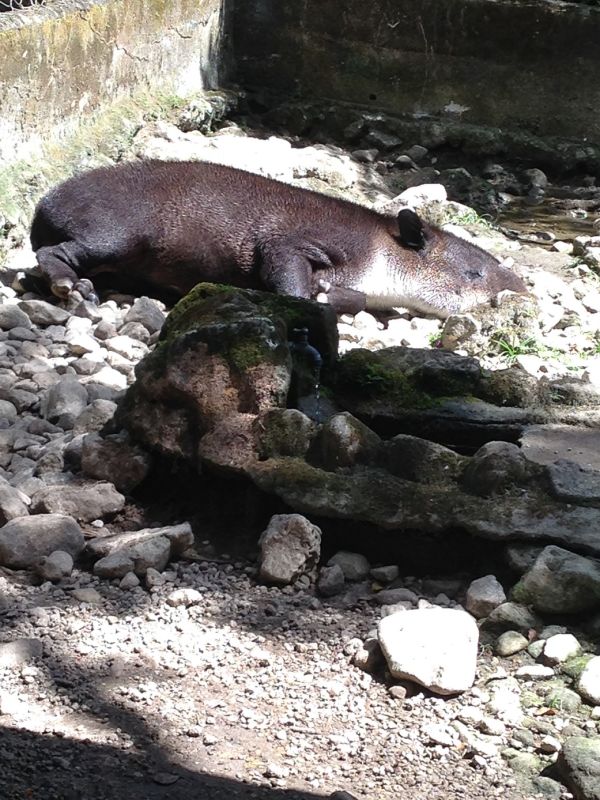 Love the colors on this bird... Bright!
Golden Chicken? Lays golden eggs? Hahahahaha...probably not...
The frog pics below were done through the aquariums (no licking the frogs allowed!) so some didn't turn out as great as I hoped... Can you find all the frogs?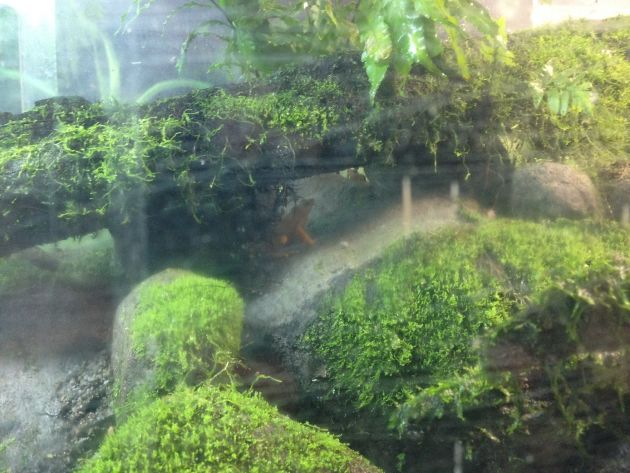 The queen!!! (Above)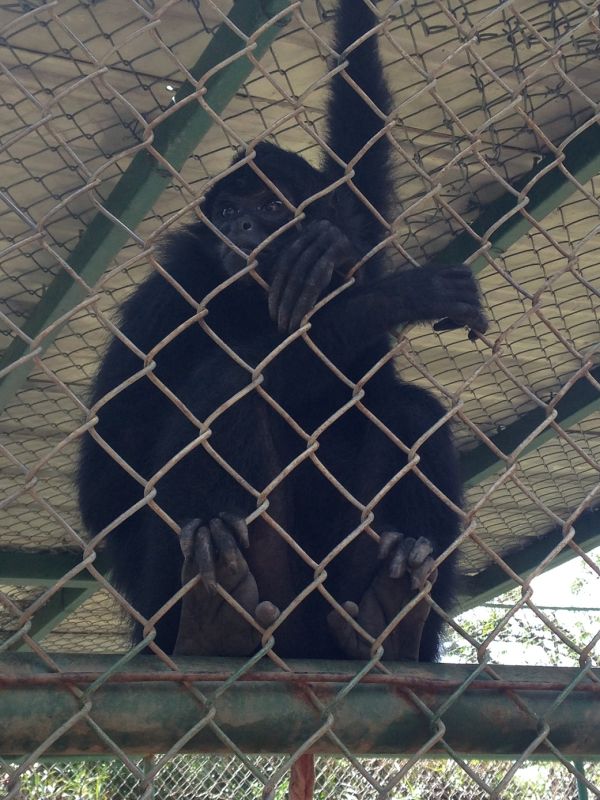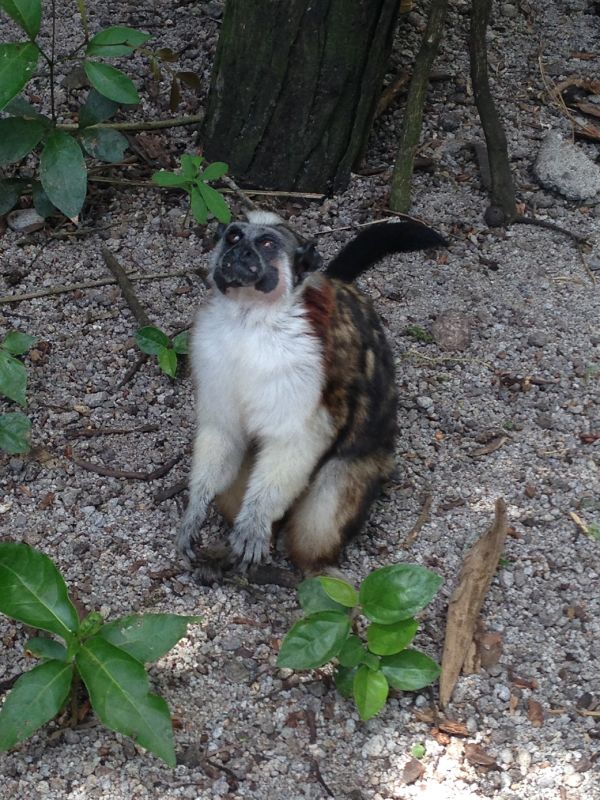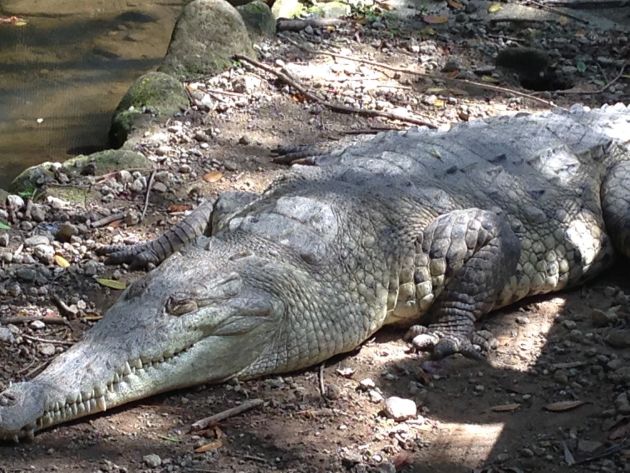 This croc was huge... Definitely take your arm off... Look at those teeth!!
And my favorite... 80's Punk Rock Chicken!!! Hahahahaha...
And imagine being able to live out here... Would truley be amazing. And its a quick drive to the beach from here, maybe 45 minutes? El Valle certainly would be a place I would consider living! In a perfect world I would have a place here in the mountains and one on the beach... El Valle would be one of the top mountain areas to live.
We will be returning again to this beautiful location, we are picking up more listings here so please stay tuned to the site and watch our listings. If I can, I will grab more pics and post them up as well.
For a family day trip, or a mountain vacation, do check out El Valle and I promise you will not be disappointed! The prices here are super reasonable... and getting here is super easy! You can drive up yourself, take a bus or taxi... for next to nothing! If you would like to purchase property out here, please let us know and we can something that suits your needs.
Thanks for reading! I will have more articles coming soon with other fabulous destinations in Panama and other tips for living here.
Have a great day!