Seafood Lover's Paradise!
FRESH! FRESH! MORE FRESH! CAUGHT THIS MORNING! STILL WIGGLING!!
By Mac Davidson - Assistant to Señor Spears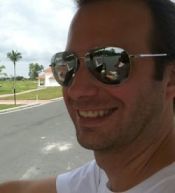 In preparation for the holiday season, we went to another wonderous place for more shopping. This time it was seafood. I am a huge seafood lover...I will eat just about anything from the sea...almost anything... But for those of you who also love seafood, Panama is definitely a great place to enjoy some of the most fresh and delightful critters the ocean produces! Being right between two oceans, Panama is one of the greatest places I have seen (and tasted) for the ocean's delights.
Located in Panama City, at the intersection of the Avenue Balboa, and the Cinta Costera is the Mercado del Marisco, great seafood market which I will become a regular at for sure. This location makes for an easy method for access, parking (free parking!) and convenient walk ways to and from the market. And you can also enjoy the sites and activites along the Cinta Costera which there are many as well along the seawall.
Of course any place where they clean fish and other sea monsters, the smell is a little overwhelming at first so if that fishy smell bothers you, maybe breathe through your mouth because this place is well worth the visit! Prices are very resonable, friendly vendors, and the selection is wonderful. You will also notice that not only locals shop here but everyone does. I saw and heard people from all over the world, I could make out some european languages, asian...other North Americans, south americans... It was a whole mix of people from everywhere.
We end up buying a huge bag of jumbo shimp, and a large bag of mixed seafood bits, all were enjoyed over the holidays! Pictures of the mixed seafood and shimp are below and they did live up to their fresh taste!
Next time I go, I am definitely going to pick up some crab legs or lobster tails for the BBQ. You can buy live lobsters and crabs but I don't think I could cook them alive... Prices are in pounds, but still pretty good. Sure beats buying frozen overpriced fillets and 'what-used-to-be-fish' parts at the supermarkets in good ol' Winnipeg...
Here are some pictures of what you can expect at the market.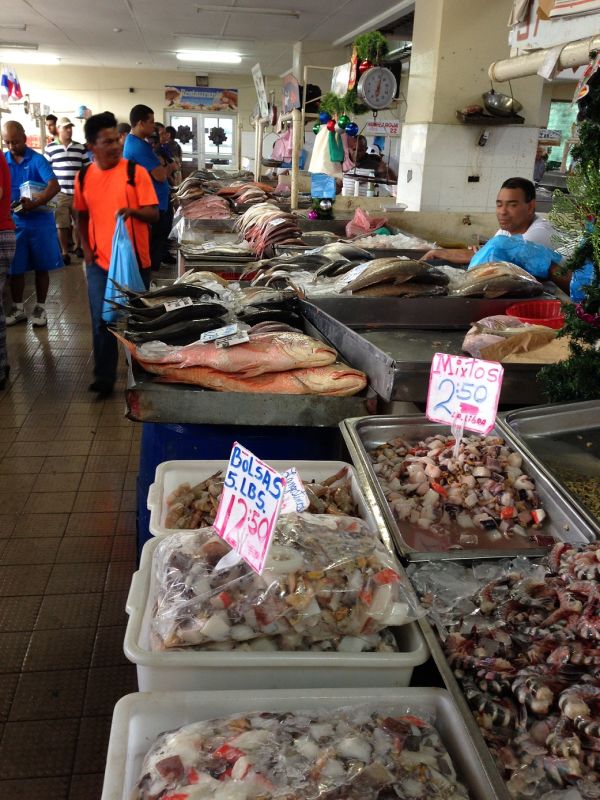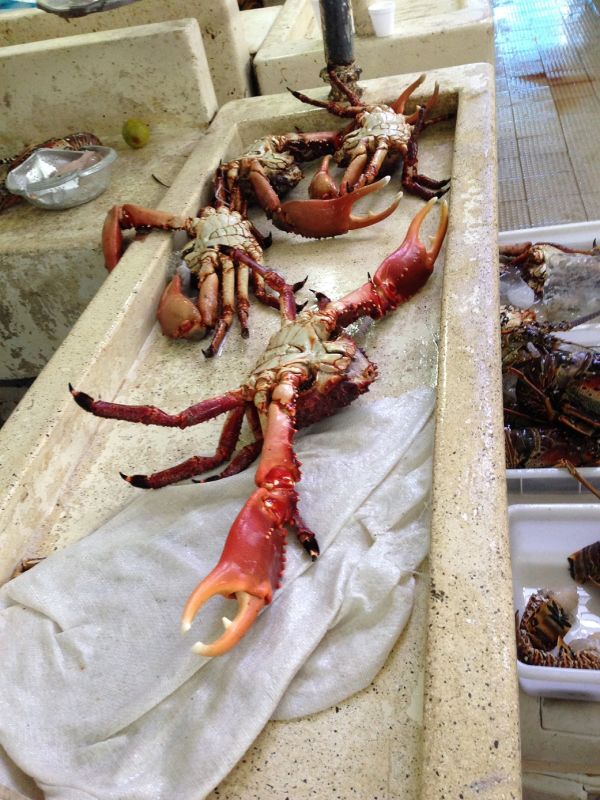 Up on the second floor is a restaurant, guaranteed fresh food for sure! I will try them out next time we stop in.
Outside, street level, there are more vendors, however I did not have the opportunity to check them out. I believe there is another restaurant beside those outdoor vendors as well but I haven't checked that one out yet either.
So many things I need to explore in this magical country. For me, Panama is my Disney Land and paradise. This is just one more great aspects that makes me love this place even more.... Oh did I mention, its always hot out?? Fresh seafood, sun, sand beaches, great shopping, crazy driving..palm trees and mountains. This country has it all and all for a great price!!
Thanks for reading! More coming soon!